About
The Swiss graphic design studio has made a name for itself through its special attention to detail and the quality of its prints.
The Studio
Fondé par Priscilla Balmer et Yvo Hählen, le studio Balmer Hählen, composé de quatre personnes, est installé depuis 2013 au cœur de Lausanne. Depuis sa création le studio s'investit dans des collaborations, notamment avec des designers, stylistes et ennoblisseurs du papier. Cette exploration graphique permet au studio de se développer sur différents types de supports imprimés, numériques ou textiles.
Leur travail est régulièrement exposé en Suisse et à l'étranger, notamment présenté dans plusieurs concours internationaux d'affiches en Chine, en Ukraine, en Écosse ou encore au Japon, où le studio a reçu le Tokyo Type Directors Club Annual Awards en 2018. Balmer Hählen se distingue également par l'attention particulière portée à la qualité de ses impressions. En effet, le duo voue un culte aux beaux imprimés et aux beaux papiers. C'est pour cela que le studio a pris le rôle d'organisateur de l'évènement Independent Paper Show 2022 à Lausanne. Depuis 2022 les deux co-fondateurs du studio sont membres de l'AGI (Alliance Graphique Internationale).
Founded by Priscilla Balmer and Yvo Hählen, Balmer Hählen, which consists of a team of four people, has been established since 2013 in the heart of Lausanne. Since its creation, the studio has been involved in collaborations, particularly with designers, stylists and paper shapers. This graphic design exploration allows the studio to develop different types of medium such as print, digital or textile.
Their work is regularly exhibited in Switzerland and abroad, notably in several international poster competitions in China, Ukraine, Scotland and Japan, where the studio received the Tokyo Type Directors Club Annual Awards in 2018. Balmer Hählen sets itself apart by the special attention paid to the quality of its prints. Indeed, the duo worships beautiful prints and papers. Therefore, the studio is taking on the role of organizer of the next Independent Paper Show (2022) in Lausanne. Since 2022 the studio's co-founders are members of AGI (Alliance Graphique Internationale).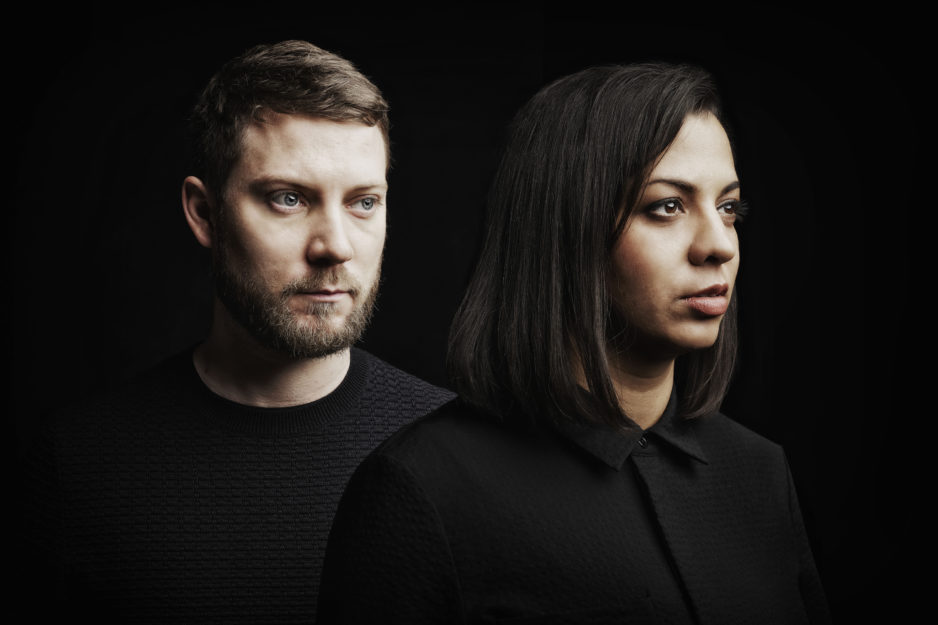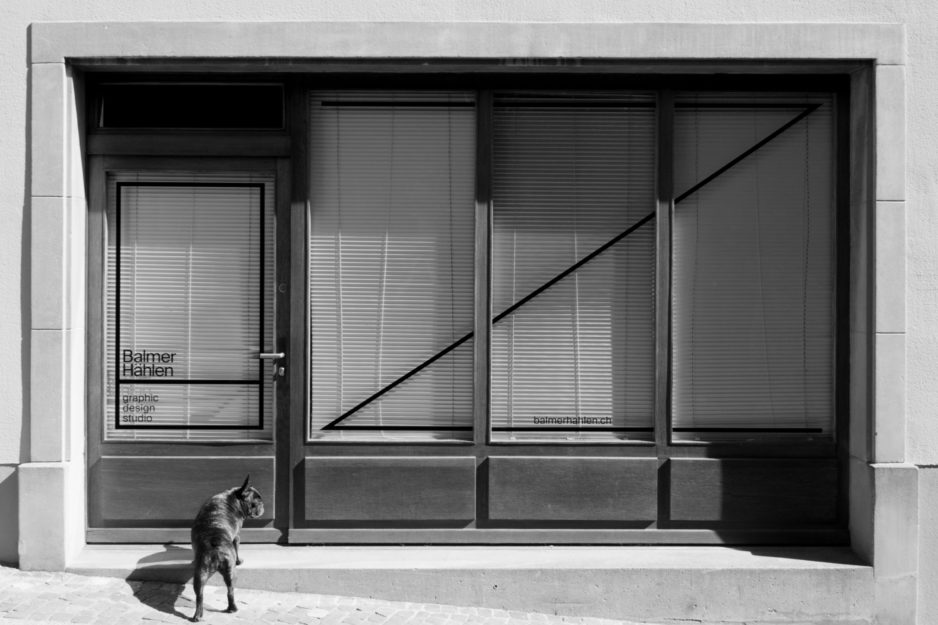 Awards
2022
INTL Graphic Design Festival Scotland 2022 (UK)
Selected and exhibited with four posters:
Neubad über Wasser halten + Tokyo TDC 2022 + Foreign Agent + Fabienne Levy, Romane de Watteville
100 Beste Plakate 2021 (DE/CH/AT)
Selected and exhibited with two posters:
Foreign Agent + Fabienne Levy, Romane de Watteville
2021
13th International Poster Triennial in Toyama (JP)
Bronze Prize
Fabienne Levy, Norbert Bisky – Unrest

Festival international de l'affiche et du graphisme de Chaumont 2021 (FR)
Selected and exhibited with two poster:
Festival Images 2020 + Fabienne Levy, Yuval Yairi
100 Beste Plakate 2020 (DE/CH/AT)
Selected and exhibited with two posters:
Festival Images 2020 + Fabienne Levy, Daniela Edburg
2020
Antwerp Poster Festival (BE)
Selected in the 3 best posters and exhibited with :
Face B
2019
Festival international de l'affiche et du graphisme de Chaumont 2019 (FR)
Selected and exhibited with the poster:
Soirée Graphique N°10 (Clean up and sit down)
The Tokyo Type Directors Club 2019 (JP)
Prize Nominee Work
FCMA – 20 ans
2018
Graphic Design Festival Scotland 2018 (UK)
Selected and exhibited with two posters:
Swiss Graphic Design + Face B
12th International poster Triennial in Toyama (JP)
Selected and exhibited with the poster:
Achrome. Piero Manzoni
100 Beste Plakate 2017 (DE/CH/AT)
Selected and exhibited with the poster:
FCMA – 20 ans
Biennial of graphic design Brno (CZ)
Selected and exhibited with:
Rendez-vous des créateurs 2017
The Tokyo Type Directors Club 2018 (JP)
Winner: TDC Prize with
Rendez-vous des créateurs 2017
2017
Graphic Design Festival Scotland 2017 (UK)
Selected and exhibited with two posters:
FCMA – 20 ans + Portes ouvertes de la Cité 2016
100 Beste Plakate 2016 (DE/CH/AT)
Selected and exhibited with two posters:
Achrome. Piero Manzoni + GRAND 2016
2016
Graphic Design Festival Scotland 2016 (UK)
Selected and exhibited with the poster:
Achrome. Piero Manzoni
Golden Bee, International poster festival Moscow (RU)
Selected and exhibited with:
Hello Hello + Journées des alternatives urbaines 2015
Swiss Print Award 2016 (CH)
Winner: Gold
Rendez-vous des Créateurs 2015
100 Beste Plakate 2015 (DE/CH/AT)
Selected and exhibited with the poster:
Hello Hello
2015
11th International poster Triennial in Toyama (JP)
Selected and exhibited with the poster:
Design Days 2012
100 Beste Plakate 2014 (DE/CH/AT)
Selected and exhibited with the poster:
Design Days 2014
2014
GRAND 2014 (CH)
Winner in the category corporate identity:
Sérendipité
Nominated in the category poster:
Design Days 2014
Pentawards 2014 (JP)
Bronze Award
Packaging: Bières du château Lausanne
100 Beste Plakate 2013 (DE/CH/AT)
Selected and exhibited with the poster:
Portes ouvertes de la cité 2013
Lectures
2023
Lecture at HSLU Design & Kunst
Luzern (CH)
January
2022
Conference of Balmer Hählen
Seoul (KR)
Decembre
Conference of Balmer Hählen
The Graphic Design School, of Marista University of Merida
Merida (MX)
Octobre
2021
Lecture at Schule für Gestaltung St.Gallen
St.Gallen (CH)
December
Typomania Moscow International Festival – Online talk
Moscow (RU)
Mai
INTL. Assembly – Global creative online conference
Glasgow (UK)
Mai
Screen Lecture about print techniques and posters
Beckmans Designhögskola – Stockholm (SE)
January
2019
Conference of Balmer Hählen
EAA – La Chaux-de-Fonds (CH)
Octobre
Conference of Balmer Hählen
HEAD – Genève (CH)
October
Type Table – The Foundertype poster exhibition
Beijing (CHN)
June
On s'affiche le mardi
MHL Musée Historique – Lausanne (CH)
June
Conference of Balmer Hählen
abk – Stuttgart (DE)
April
FUBU Talk Balmer Hählen
ZHdK – Zürich (CH)
March
KD Lounge of Balmer Hählen
HTWG – Konstanz (DE)
January
2018
Conference of Balmer Hählen
The Tokyo Type Directors Club 2018
Tokyo (JP)
April
Conference of Balmer Hählen with Werner Jecker
Invited by the Embassy of Switzerland in Ukraine
Swiss Graphic Design Exhibition
Kiev (UKR)
March
Conference of Balmer Hählen
with Werner Jecker
Projector Creative & Tech School
Kiev (UKR)
March
2017
Communicar 14
Conference of Balmer Hählen
ESAD – Caldas da Rainha (PT)
May
2016
Conference of Balmer Hählen
United Notions supported by Pro Helvetia Moskow
ArtBasement / Tsvetnoy – Moskow (RU)
May
Conference of Balmer Hählen
ECV – Aix-en-Provence (FR)
April
Conference of Balmer Hählen
Ligature Connexions
Studio Banana – Lausanne (CH)
February
Workshop
2022
Poster « Type & form »
Let's the music play
Marista University – Merida (MX)
October
Poster « Images, type & form »
Expositions collectives
ECV – Aix-en-Provence (FR)
September
2021
Workshop poster « Night club »
ERACOM – Lausanne (CH)
October
Poster « Type & form »
Let's the music play
ECV – Aix-en-Provence (FR)
September
2020
Poster « Type & form »
Let's the music play
ECV – Aix-en-Provence (FR)
September
2019
Workshop Visual identity
CEPV Ecole supérieure d'arts appliqués – Vevey (CH)
Visual Merchandising Design
September
Poster « Type & form »
Let's the music play
abk Stuttgart – Stuttgart (DE)
April
2017
Workshop poster « Night club »
ERACOM – Lausanne (CH)
October
Workshop poster « Night club »
ESAD – Caldas da Rainha (PT)
May
Workshop print technic book
Villa « Le Lac » Le Corbusier
CEPV Ecole supérieure d'arts appliqués – Vevey (CH)
Visual Merchandising Design
December 2016 – January
2016
Workshop graphic design
ERACOM – Lausanne (CH)
October
Conference of Balmer Hählen
Workshop poster « Contemporary architecture »
ECV – Aix-en-Provence (FR)
April
2015
Workshop poster « Newspaper highlights »
ERACOM – Lausanne (CH)
October
Selected Press
2020
DOT LINE SHAPE
Project published: FCMA – 20 ans
Viction:ary (HK)
ISBN – 978-988-79034-6-8
IDEA No.388
Balmer Hählen Interview, FormSWISS
showcase the Swiss-French part graphic design scene
Seibundo Shinkosha Co.,Ltd. (JP)
PALETTE mini 01: Black & White
New monochrome graphics
Project published: Michel Meier – Business cards
Viction:ary (HK)
ISBN – 978-988-79034-4-4
2019
Post Medium: Catalogue for the 2019 Chaumont Graphic Design International Biennale
Projects published: Clean up and sit down poster
Le Signe, Centre National Du Graphisme (FR)
ISBN 979-1-09-738920-8
MATERIAL MATTERS 04: Paper
Project published: Rendez-vous des créateurs 2017
Viction:ary (HK)
ISBN – 978-988-79033-6-9
On the Road to Variable
Project published: Rendez-vous des créateurs 2017
Viction:ary (HK)
ISBN – 978-988-78501-7-5
2018
Internationl Poster Book 2018
Project published: Face B – Poster / Swiss Graphic Design – Poster
Graphic Design Festival Scotland (UK)
ISBN– 978-1-9165022-0-8
PALETTE 08 Iridescent
Project published: Rendez-vous des créateurs 2017 – Save the date
Viction:ary (HK)
ISBN – 978-988-77747-2-3
AIGA Eye on Design
Posters You Can Touch: Honoring Swiss Style with an Added Extra Spark
eyeondesign.aiga.org (USA)
100 Beste Plakate 2017
Project published: FCMA 20 years – Poster
Verlag Hermann Schmidt Mainz (DE)
ISBN – 978-3-86206-629-2
2017
Internationl Poster Book 2017
Project published: Portes ouvertes de la Cite 2016 – Poster / FCMA 20 years – Poster
Graphic Design Festival Scotland (UK)
ISBN– 978-1-912420-35-3
100 Beste Plakate 2016
Project published: GRAND – Poster / Achrome, Pierro Manzoni – Poster
Verlag Hermann Schmidt Mainz (DE)
ISBN – 978-3-86206-658-2
Interview with Balmer Hählen on It's Nice That
It's Nice That (UK)
Interview with Balmer Hählen on Ligature.ch
(Now curatedcontent.cc) (CH)
2016
Art Marks
Project published: Colormakerz / Marlo&Isaure / Michel Meier
Counter-Print (UK)
ISBN – 978-0-9935812-1-2
100 Beste Plakate 2015
Project published: Hello Hello – Poster
Verlag Hermann Schmidt Mainz (DE)
ISBN – 978-3-00-052861-3
New Retro
Foreword by Balmer Hählen (A3 Studio)
Projects published: Sérigraphie Uldry – Compliment cards / Timeless – Massimo Vignelli /
Portes ouvertes de la Cité 2014 / Kissthedesign – 5 years invitation / Journées des alternatives urbaines 2015 /
Design Days 2011 / Design days 2014 / Brasserie artisanal de château – Bières du château
Viction:ary (HK)
ISBN – 978-988-13203-6-0
MIN The New Simplicity in Graphic Design
Projects published: Service de la Culture de la Ville de Lausanne – Greeting card
Thames & Hudson (UK)
Pyramyd (FR)
ISBN – 978-0500292198
2015
Nice to meet you again
Projects published: A3 Studio – Hello Hello / Services de la Culture de la Ville de Lausanne – Greetings card
Viction:ary (HK)
ISBN – 978-988-13203-4-6
Print Matters – The cutting edge of print
Project published: A3 Studio – Invitation
Viction:ary (HK)
ISBN – 978-9881222879
100 Beste Plakate 2014
Project published: Design Days 2014 – Poster
Verlag Hermann Schmidt Mainz (DE)
ISBN – 978-3-87439-871-8
DESIGN N°441
Project published: Kissthedesign Branding
Design House Inc. (KR)
ISSN 1227-1160
2014
The Package Design Book 3
Project published: Bière du Château – Packaging
Taschen (DE)
ISBN – 978-3-8365-5382-7
Type Plus
Project published: Design Days 2013 – Poster
Unit Editions (UK)
ISBN – 978-0-9575114-6-0
100 Beste Plakate 2013
Project published: Portes ouvertes de la Cité – Poster
Verlag Hermann Schmidt Mainz (DE)
ISBN – 978-3-87439-863-3
2013
Design and Design
Project published: Kissthedesign – Branding
Book of the year / vol.5
Index Book, SL (FR)
2012
Black & White – New Monochrome Graphics
Projects published: Michel Meier – Business cards / A3 Studio – Business cards
Viction:ary (CHN)
ISBN – 978-9881943958