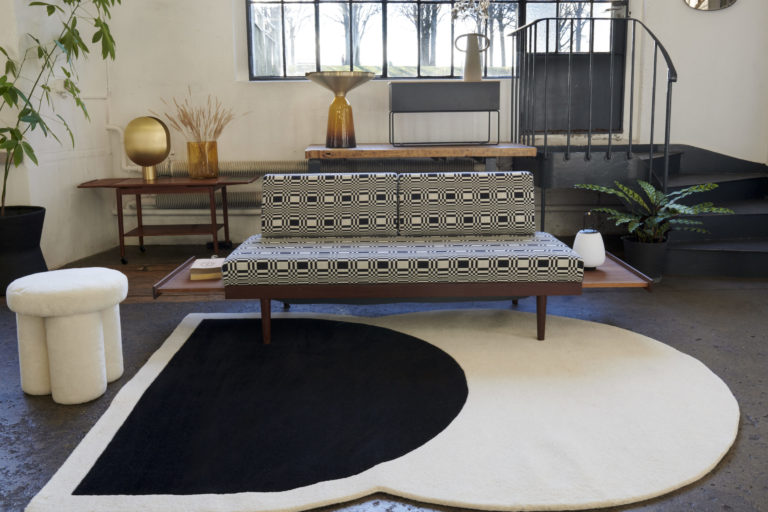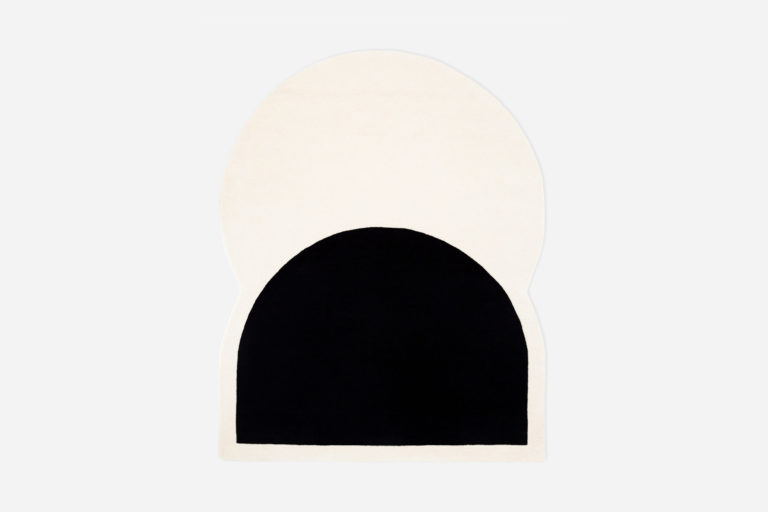 Chic Cham Rugs x Balmer Hählen
Eclipse Rug
For this first collaboration between Chic Cham and Balmer Hählen, two rugs inspired by the stars in which geometric shapes have been developed.
Intrigued, even passionate about the planets, they wish to transmit through these two carpets a timeless idea of escape in a minimalist universe.
The shapes that characterise Eclipse give an illusion of movement, in fact their setting tell a story. The black partially obscures the white; it is an invitation to observe this scene frozen in time and space, like a painting. The outline of the added forms gives this carpet a unique character, it combines both circular and linear borders.
Width 1.5 cm.
New Zealand hand tufted wool.
Pictures by: ©Catherine Gailloud